Meet our Resident Artists
From educators and scientists, to professional artists- we come from a variety of backgrounds. Collectively we've acquired a vast array of kiln forming skills, teach workshops, host Open Studio, keep the studio running, and enjoy creating kiln formed glass reflecting our individual styles.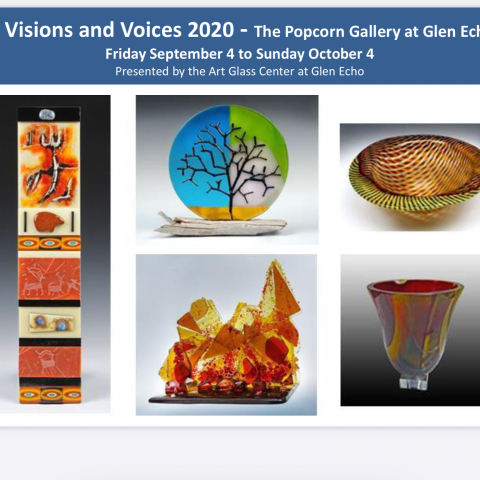 September 4 - October 4 Gallery hours: Saturdays and Sundays, noon - 6 p.m. Art Glass Center A
Read More
Visions & Voices 2020
See a preview of some of the Art in our show opening 9/4.