Spring Break Adventures in Glass (Ages 10-15)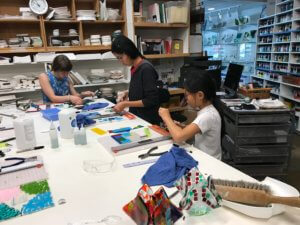 Take a break from school and discover kiln formed glass. Learn the basics of glass fusing and then apply your skills to make several art glass projects. Cut the glass and assemble it into a piece ready to fuse in the kiln. After fusing, cold work your piece to perfection and transform it into a functional or sculptural piece. All supplies and use of tools included.
More info: mwactlar@yahoo.com. 2 sessions.
$285, M, Tu, Apr 6-7, 10am-2pm
Classes
04/06/2019 - 04/07/2019
2 Sessions
10:00 am - 2:00 pm
7300 MacArthur Blvd.
Glen Echo, MD 20812,
Glen Echo MD United States